---
 

TOGETHER, BUILD OUR FUTURE !!
FAMILY POLICY and SENIORS POLICY
(PFM-MADA)
In collaboration with the MRC Vallée-de-la-Gatineau
PARTICIPATE IN A SURVEY
And get a chance to win ...
2 nights at Chalet Huard for a family of 4
Including 2 fishing days valued of $ 560.00
Courtesy of the ZEC Bras-Coupé-Désert
---
Report non-urgent issues in your city with the app
Voilà! is an app to report street lighting, potholes, graffitis to your city and repair them
The app Voilà! allows you to report non-urgent issues in your city. Citizens can now actively participate in problem resolution in their neighborhood.
The power of Voilà! is in the users! The more users report the same issue, the earlier the local government will be made aware of the issue to prioritize the work order and fix it.

 See all our news stories >>
There is no poll at the moment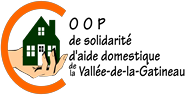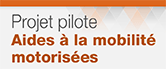 Sharing the road also means giving way to users of motorized mobility aids
Website featuring a list of activities organized in the region.

Surf the website >>
"A matter of Prevention" is a web site dedicated to preventing property crime. Its objective is to make citizens less vulnerable to certain crimes by giving them awareness-raising tools.


 Visit the web site  >>